Fabs, we've lost another good-looking brother! Reportedly, actor Michael Ealy slipped away and quietly wed his longtime girlfriend, Khatira Rafiqzada back in October. 
According to People Magazine, the actor, 39, and his girlfriend of four years, 31, married in an intimate ceremony held in Los Angeles, California.
Micheal's representative spilled the beans and announced to the publication, "Michael has always been a private guy, and he wanted to enjoy his time as a newlywed with his wife privately. Now that some time has passed and the holidays are here, he wanted to share the news with his fans that he is married and very happy."
I've never been into the light-skinned brothers (my personal preference happens to be dark chocolate), but those glistening blue eyes and that gorgeous smile gets me every time. Yessssss!
Once upon a time, Michael dated movie star Halle Berry. They casually dated in 2004 after meeting on the set of the TV show,  "Their Eyes Were Watching God,"  and eventually broke up a year later in 2005.  Just for fun, take a trip down memory lane…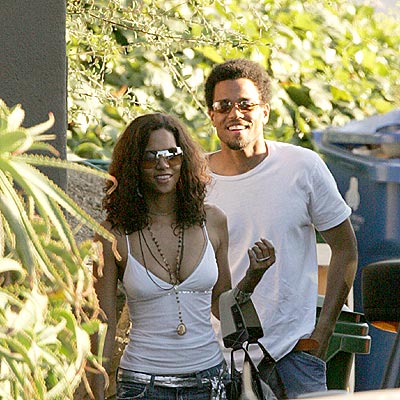 Anyone besides me a little sad about their nuptials? Post your thoughts and comments below.
You must log in to post a comment.